The forest of Fairyland is alive with imagination. An array of lost circus performers wander through the trees. Clowns cry. Dancers sway. And all around, fairies sing hypnotic lullabies.
A beloved favourite amongst audiences across the country, this hilarious comedy tells the story of vibrant young lovers lost in a forest one fateful Midsummer night. As they tiptoe deeper into the trees, they discover a family of forgotten clowns, ousted from fame by the younger, snazzier Mechanical Circus Troupe. As feuds ignite and passions swell, these warring carnivals will battle for the spotlight, desperate to win the hearts of their audience. By dawn, only one fact certain: the course of true love never did run smooth.
An entirely original adaptation of Shakespeare's infamous comedy of love, magic, and dreams, UVP's unique blend of live music, expressive dance and mystifying magic promises to spin a tale as wild as the most love-sick imagination.
Roll up, roll up, and let the circus begin…
ASCOTT ESTATE, LEIGHTON BUZZARD, BEDFORDSHIRE, LU7 0PS
Bury Park Community Centre
Phone: 01582 450194
Email: buryparkcc@lutonculture.com
Facilities
Venue rooms with capacities ranging from 5 - 100 (150 standing and 100 seated)
4 toilets
4 disabled toilets
Disabled access to all areas
Cafe run by Lunch Club, 3 days a week
Library Access Point
Carparking including 2 disabled spaces
Photocopying and faxing available
Other Family Friendly Events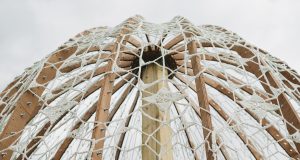 15th Apr - 11th Sep 2022
The Lace Trees
The Lace Trees celebrate Luton's cultural heritage, while symbolically weaving the different people and cultures of Luton, with the past and the future of the town. The Trees are created with the people in Luton and aspire to bring nature and people together.
20th May - 30th Jul 2022
Amaal Said | Home is Elsewhere / From Where I've Ended Up
Departure Lounge is delighted to present Home is Elsewhere/From Where I've Ended Up, a solo exhibition from photographer and artist Amaal Said.