Comedy Bar Head to Head puts the scoring power in your hands. We are bringing you up and coming comedians from around the country, but only one can be crowned tonight's champion.
Headliner: To be voted at the September gig.

Line Up:
Conor Cafolla
Joanna Surowiec
Sha Sha
Olly Fox
Tom Vousden
Gareth Neil

Bar opens at 6pm with doors to the auditorium at 7pm.
Dates
Thursday, October 6, 2022
The Hat Factory
The Hat Factory is Luton's leading arts and entertainment venue featuring live music, club nights, theatre, dance, films, children's activities, workshops, classes and gallery exhibitions.
It's a centre of artistic excellence set within a vibrant urban environment. It offers the young and the young at heart the chance to engage with the arts, to be inspired by the UK's leading arts practitioners, and to develop artistic skills and confidence.
The Hat Factory is a combined arts venue in the centre of Luton. It opened in 2003 and since then has been the area's main provider of contemporary theatre, dance and music. We work with both emerging and proven producers and artists, through programming, engagement programmes and our Associate Artist scheme. Their music programming is vibrant, offering an eclectic portfolio of high quality artists from the worlds of jazz, blues, folk, world music, indie and hip hop. Complementing their own programming, they welcome local/regional promoters to the venue, broadening their music offer and at the same time supporting young promoters and their businesses. They programme contemporary theatre and dance with a focus on fresh, new and relevant stories from both established and emerging touring companies who are making high quality work in the UK. They've programmed companies like Earthfall, Chickenshed, New International Encounter (NIE), Trestle, Menagerie, Eastern Angles, Atma, State of Emergency, 30 Bird, Tavaziva, Analogue and Jean Abreu Dance to name but a few.
Venue Hire
The Hat Factory has flexible spaces of various sizes to suit every need. See Venue Hire for more information.
Programming
To become part of The Hat Factory's programme, please contact our Head of Arts & Cultural Programmes, Fahim Qureshi at Fahim.Qureshi@LutonCulture.com
Other Workshop Events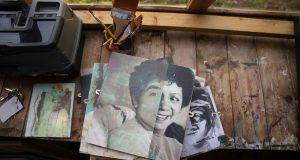 15th Sep - 29th Oct 2022
Sophie Gresswell - On the Wings of a Wirebird
Exhibition opening @ Departure Lounge Thursday 15 September, 7-9pm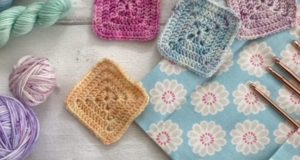 15th Sep - 20th Oct 2022
Beginners Crochet – 6 week Course
Have you always wanted to learn to crochet? If the answer is yes then this course is for you...
4th Oct - 8th Nov 2022
Story Boarding & Concept Art
Storyboarding and Concept Art have never been before in such high demand!