Do you ever feel like your body takes up too much space in a world that doesn't want to make any room? Katie is fat. She's pretty much always been fat, and probably will be fat forever more. Join her in the 'Cha Cha Slide', munch on some crisps, and have a listen to what it's like to live in body that people can't help but have an opinion on.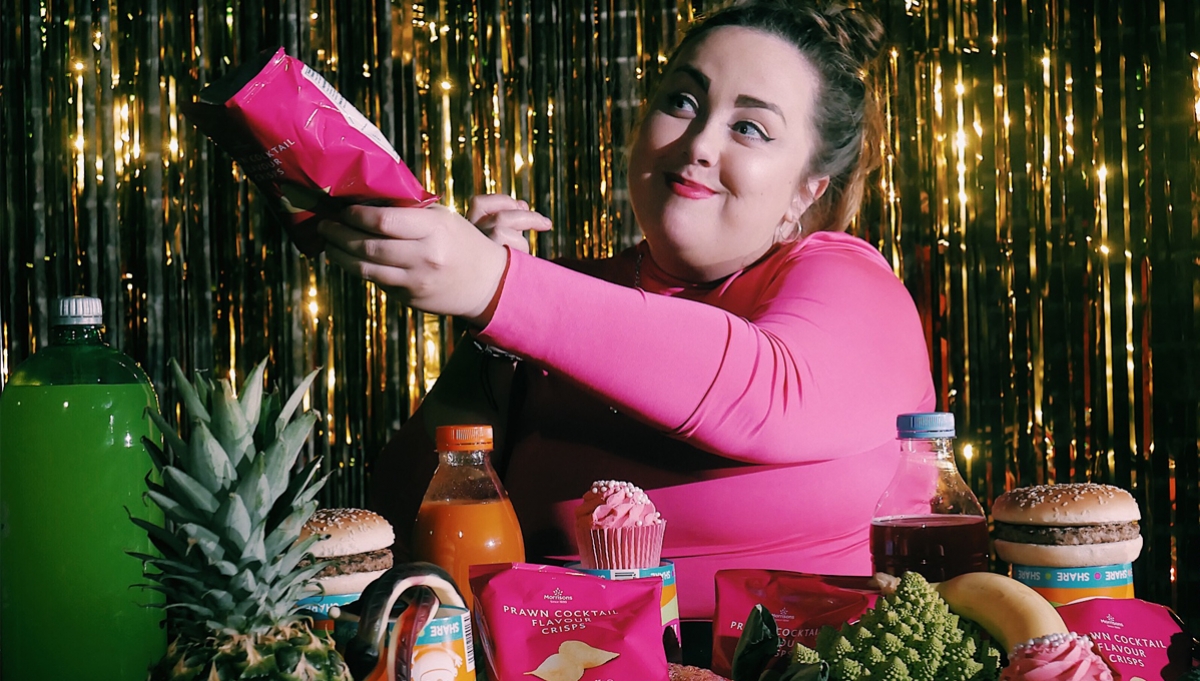 Age Guidance: 14+
contains some strong language, some sexual references
Supported by Arts Council England

About Katie Greenall
Katie is a facilitator, theatre maker and spoken word artist currently living in NE London. After graduating in 2017 from East 15 Acting School with a degree in Acting and Community Theatre, Katie has been running workshops with young people all over London- including The Yard, The Arcola, National Youth Theatre and Central School of Speech and Drama. Last year, she was a member of the Poetry Collective at the Roundhouse, where she performed as part of Last Word Festival, as well as reaching the final of The Roundhouse Poetry Slam. Katie is a Resident Artist at the Roundhouse and on Soho Theatre's Writers Lab programme this year.


Reviews:
Full of heart and yet devoid of bullshit. - Alex Hayward
A magnetic performer - The Plays The Thing
⭐⭐⭐⭐⭐ - Within Her Words
⭐⭐⭐⭐⭐ '...leaves you not feeling just sad or happy but filled with warmth' - LGBTQ Arts Review
Dates
Thursday, October 10, 2019
The Hat Factory
The Hat Factory is Luton's leading arts and entertainment venue featuring live music, club nights, theatre, dance, films, children's activities, workshops, classes and gallery exhibitions.
It's a centre of artistic excellence set within a vibrant urban environment. It offers the young and the young at heart the chance to engage with the arts, to be inspired by the UK's leading arts practitioners, and to develop artistic skills and confidence.
The Hat Factory is a combined arts venue in the centre of Luton. It opened in 2003 and since then has been the area's main provider of contemporary theatre, dance and music. We work with both emerging and proven producers and artists, through programming, engagement programmes and our Associate Artist scheme. Their music programming is vibrant, offering an eclectic portfolio of high quality artists from the worlds of jazz, blues, folk, world music, indie and hip hop. Complementing their own programming, they welcome local/regional promoters to the venue, broadening their music offer and at the same time supporting young promoters and their businesses. They programme contemporary theatre and dance with a focus on fresh, new and relevant stories from both established and emerging touring companies who are making high quality work in the UK. They've programmed companies like Earthfall, Chickenshed, New International Encounter (NIE), Trestle, Menagerie, Eastern Angles, Atma, State of Emergency, 30 Bird, Tavaziva, Analogue and Jean Abreu Dance to name but a few.
Venue Hire
The Hat Factory has flexible spaces of various sizes to suit every need. See Venue Hire for more information.
Programming
To become part of The Hat Factory's programme, please contact our Head of Arts & Cultural Programmes, Fahim Qureshi at Fahim.Qureshi@LutonCulture.com