East meets West - A Guided Tour of Indian Classical Music
Introduced by Sinfonia Verdi's Conductor David Murphy and featuring world renowned musicians from the Indian Classical Tradition: "Kalaimamani" Jayaraman Padmanaban and Jayashree Padmanaban this concert will enable both new listeners and aficionados of this thrilling musical genre to experience a glorious range of atmospheres and emotions. New listeners will be expertly guided throughout this musical adventure!
Dates
Sunday, September 11, 2022
Wardown House
Wardown House, Museum and Gallery is situated in the beautiful landscaped Wardown Park, on the outskirts of Luton town centre. The house was formerly the home of the Scargill family, then a military hospital and is now a museum and gallery.
Step back in time and glimpse an insight into a wealthy family home during the Victorian period. Explore the different rooms with hands-on displays for a fully immersive experience. The museum tells the story of Luton's transformation into the exciting and diverse town it is today.
The museum also houses a range of displays throughout the building, including the Bedfordshire and Hertfordshire Regiment Gallery and the popular Luton Life Gallery.
The museum underwent a redevelopment during 2016, reopening in April 2017. Wardown House, Museum and Gallery also holds events and activities for all ages and interests throughout the year.
Venue Hire
Wardown House has a range of rooms that can be hired for your meetings, training days, drinks receptions and events in the gorgeous surroundings of Wardown Park. See Venue Hire for more information.
Programming
To become part of Wardown House's programme, please contact our Head of Arts & Cultural Programmes, Fahim Qureshi at Fahim.Qureshi@LutonCulture.com
Other Family Friendly Events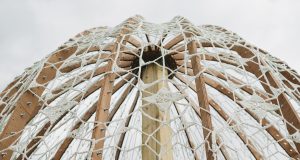 15th Apr - 11th Sep 2022
The Lace Trees
The Lace Trees celebrate Luton's cultural heritage, while symbolically weaving the different people and cultures of Luton, with the past and the future of the town. The Trees are created with the people in Luton and aspire to bring nature and people together.
Fri 19th Aug 2022
Bushmead Wilder Futures Gardening Club
Help to look after local community garden and learn how to encourage wildlife into your garden